Client: Johnnie Walker- Black Label
Agency: Anomaly: http://www.anomaly.com/en/
Agency Producer: Production Company: http://www.resetcontent.com/
Director: Johan Renck

During the late spring of 2014 we had the honor to do the post/VFX work for this commercial.
In this commercial there are luxurious objects, a grand piano and a Jaguar etc. that artist Mattia Biagi who's trademark is to cover everything with his signature black tarlike substance. As the film had to be done in quite a few versions and the black tar substance did not really allow for much of retakes Johan called upon us to make sure that he could get the shots he needed. We where happy to provide the production with a small post real shoot VFX plate uptakes here in Stockhom where we shot additional plates with black thicked paint against greenscreen that we then used as composite layers onto the different scenes together with some CG created liquid simulations.
Johnnie Walker Double Black 90s.
Here are some before and after snapshots.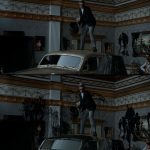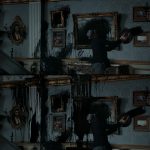 And here are some snapshot samples of the VFX plates that we shot with the Syndicate Red Epic Dragon in 6k.